When you are looking for a range of fun catering items for your event, from specialist items such as candy floss cart hire, through to full catering options including bar services, and hot and cold drinks, book it all from a single source to make your event planning easier, contact us today for more details.
We provide industry leading services for the supply and execution of complete events including entertainment, catering, photography and event management services, we will take away the pressure of planning everything and let you enjoy your own event.
A complete range of superb, fun catering including Candy Floss Cart Hire, Coffee Cart Hire and Ice Cream Cart Hire all available on one of our range of specialist carts, or for the ultimate event we can design and build a cart especially for you.
Some of our carts
Pick n Mix
Imagine a stand filled with sweets, all of your old favourites from yesteryear for you to choose from.
That's exactly what our new pick and mix stands offer you, a selection of 20 different sweets can be carried on the stand which holds a mammoth 60kg of confectionary, enough for the largest of weddings or parties.
The stand can be custom themed with your companies logo and graphics making it ideal for an exhibition or launch party, and if it is for your wedding we can deliver it with wedding themed decoration.
The stand is supplied with 8 scoops and pick and mix bags enabling your guests and clients to help themselves.
20 Different Sweets On Each Stand
Custom Themed Stands Available
Additional Sweets Can Be Supplied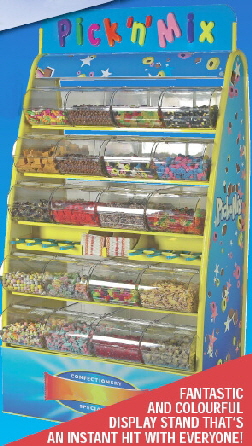 Popcorn
Popcorn, that all time cinema classic, available in salted, sweet, or mixed gourmet flavours, nothing beats the aroma of freshly popping corn, guaranteed to excite the whole room.
Popcorn can be supplied in a number of ways. The most cost effective option is to add it to one of our candy floss carts. One operator will prepare and serve both popcorn and candy floss, ideal for the smaller event.
Fun Popping Corn Is Ideal For;
And much more!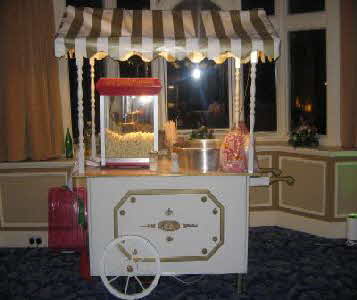 Candyfloss
We offer the UK's best range of candy floss hire services, in traditional Victorian style handcarts, or contemporary modern carts which are easily customisable for corporate events.
Our carts are provided with insurance and experienced staff along with 5 star health and hygiene certification to provide a fabulous service for your event and they are perfect for;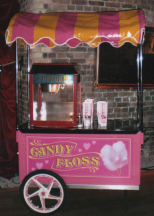 Roast Chestnuts
Something that has been popular in the UK since Dickensian times, there is nothing quite like the aroma of freshly roasting chestnuts, served in small bags, these have proven popular at events from weddings through to sports matches.
Chestnuts look very much like conkers, but are an unrelated nut, (don't try eating conkers, they tend to be toxic). Cultivated since around 2000BC, chestnuts are a staple food crop in parts of Europe and Asia, indeed so versatile have they proven, that bread and wine production from the nut is possible, and in harsher winters, some communities have managed to subsist purely on these edible nuts.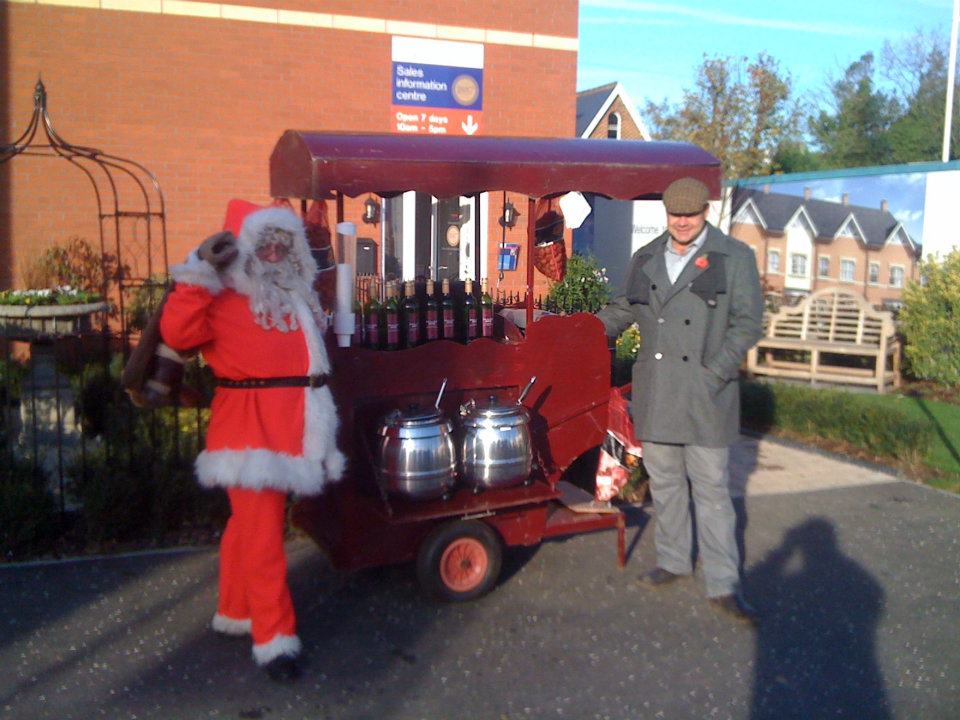 Other Carts
Doughnuts
Waffles
Pretzels
Mulled Wine
Slushys
Milkshakes
Cocktails
Fruit Juice
Jagermeister
Spiced Cider
Pimms
Soup
Crepes
Nachos
Baked Potatos